I am James  and im a scuba driver. I wanted a permanent solution to my loose teeth which restricted me from my passion..I came to know about Precigem and flew down to Mumbai,India 
I lost my ability to smile and also even to eat my favorite food.. Especially chicken! I came to know about Dr. Mayur via a close friend of mine. I received full mouth implant treatment within the time frame given (exactly in 4days!) and I had chicken the very next day.. Thankyou! 
I had come here for full mouth treatment and was highly confident in my specialist. I completely felt comfortable throughout the procedure and now I eat kaju (cashew), badam, laduu and everything went the best way. I HIGHLY recommend Dr. Mayur! 
From internationally equipped infrastructure to safest dental treatment modalities we offer the best quality of dental treatment you will ever look for !
Virtual tour of our clinic


"We as a team, are on a mission to boost individuals with compromised oral health, few or complete missing teeth, who are seeking to transform their smiles and live with confidence and enjoy the real taste of life, like they always dreamed of !"
Dr Darshana Khairnar
Senior Dentist and DSD Specialist and implantologist
A certified DSD (Digital smile designing) she has treated above  4000+ smile designing cases and gifted picture perfect hollywood smile to individuals. Her speciality is rendering a completely painfree dental experience no matter how anxious or worried you are about the same !
Dr Mayur Khairnar
Senior doctor and IMPLANTOLOGIST
A popular dentist in INDIA with an experience of over a decade with patients from all over the globe. He is a specialist in immediate implants that requires additional mastery and skill. He is a certified basal and cortical implantologist, trained internationally who is also a mentor to several international dentists to this date . He performs implant surgeries routinely in his center at Mumbai. 
Dr Angelin
Resident doctor, smile designer and treatment co-ordinator
A proficient dentist who has worked in multiple clinics across India with an experience of 5+ years. A gold medalist in General surgery and anatomy she also is a compassionate practitioner who looks after your dental requirements right from the day you contact us till you walk back home making sure you receive the best at our center !
Your oral hygiene is as important any other. We understand this and we care for you
Dental implants are unimaginably the best way of replacing few or all lost teeth by not damaging the existing teeth in a fixed manner and now immediate loading implants are here to ease your treatment. Improve your smile. Improve your quality of life.
Crooked, stained or gummy smile?DIGITAL SMILE DESIGNING (DSD) is the solution to all. Our specialist is globally trained in DSD and plans and curates your smile digitally and gives you the best form of aesthetics that suits your facial features and you can now get a perfect looking million dollar Bollywood smile in just few days!
Microscope enhances vision and access to the minute canals of the roots that are being cleaned and disinfected, thus improving the precision and accuracy. Our endodontic treatment is meant to retain your natural teeth a lifetime.
We also provide Teeth whitening services, if your teeth have any problems. Come to us
X rays are essential part to understand how strong your teeth are and for any tooth related ailments. We do provide in house OPG and IOPA facilities as well
Orthodontics or Braces dentistry
Design your smile with our v invisible braces.
Opening Hours
Monday to Saturday

10:00 am to 8:00 pm

Full service dental clinic
Full service dental clinic with proven track record and 100% satisfaction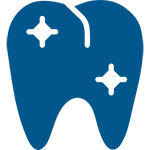 Painless treatment
We have an option of Painless treatment & can ensure full dental replacement in 3 days

Call Us Today for a FREE telephonic consultation
There is nothing better than a happy smile for us.
Frequently Asked Questions
Mumbai
Precigem Dental World Andheri West, opposite Kokilaben hospital
Chennai
Precigem Dental World New No. 15/2, Old No. 34 Ground Floor, Subramaniam 4th Street, Subramaniam Enclave, Abhiramapuram, Chennai - 600 018
Open Hours
MON-FRI 09:00 - 19:00
SAT-SUN 10:00 - 14:00